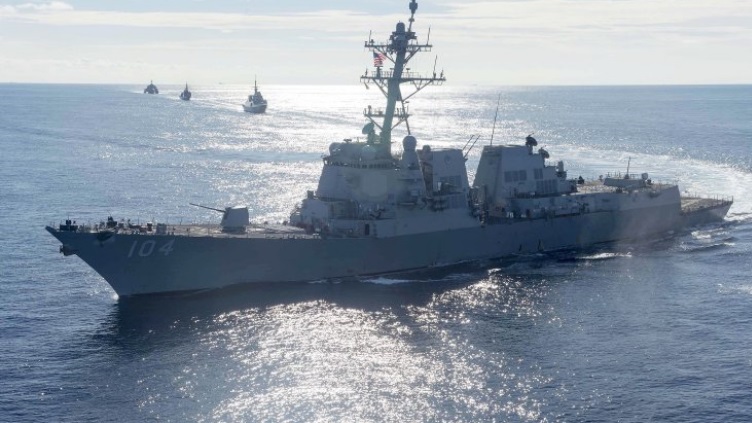 The US Navy has introduced several changes that will enhance a series of annual naval exercises it holds with countries in the Asia-Pacific region
Move will further improve the service's ability to interoperate with the region's navies
In line with a policy to increasingly enhance its military engagements with partners in the Asia-Pacific region, the US Navy (USN) has evolved the 'Cooperation Afloat Readiness and Training' ('CARAT') series of naval drills to now include multilateral phases, and a new exercise venue that allows for more complex activities.
'CARAT' 2017, which is seeing 23rd iteration this year, has for the first time incorporated a multilateral phase, which saw the USN's Arleigh-burke-class guided-missile destroyer USS
Sterett
(DDG 104) and Littoral Combat Ship USS
Coronado
(LCS 4) train alongside ships from both the Republic of Singapore Navy (RSN) and the Royal Thai Navy (RTN).
The drills, which included joint flight operations and divisional tactics manoeuvres, were conducted in the South China Sea in mid-May 2017 and also saw the participation of the RSN's Formidable-class frigate RSS
Intrepid
(69) and the RTN's lead Naresuan-class frigate (421). Previous 'CARAT' series featured only bilateral engagements with the USN.
These multilateral drills have further enhanced the three navies' capability to work together in co-operative security missions, said Commander Doug Meagher, commanding officer of Coronado, in a statement on the drills.
'CARAT' 2017' has now moved on to a regular bilateral phase with the RTN, which runs for eight days from 29 May but the USN has not ruled out more bilateral drills for the rest of the exercises in the series. "There may be other phases of CARAT that will develop into multilateral exchanges or include other nations as observers to bilateral phases," said Lieutenant Commander Arlo Abrahamson, a USN public affairs officer, in response to questions from
Jane's
.
http://www.janes.com/article/70920/...ary-engagements-in-asia-pacific-at-carat-2017