إنضم

7 أبريل 2017
المشاركات

252
الإعجابات

681
النقاط

560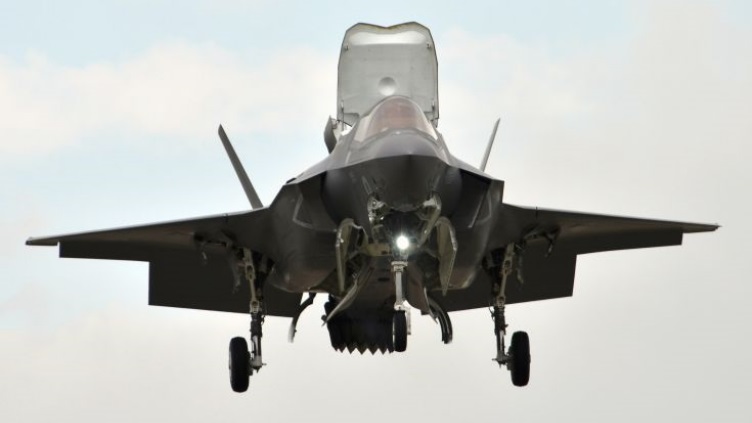 Of the 138 F-35s that the UK has committed to buying, only the first 48 will definitely be the F-35B STOVL variant. A decision on which variant to procure for later tranches will be taken 'at the appropriate time', the government has said.
The UK government has given its clearest indication to date that it could be considering a split-buy for its future fleet of Lockheed Martin F-35 Lightning II Joint Strike Fighters (JSF).
Answering questions in Parliament, the Minister of State for Defence and Deputy Leader of the House of Lords, Earl Howe, said that while the UK had committed itself to its full quota of 138 aircraft, it had yet to decide on which variant these would be beyond the initial 48 F-35Bs that will be used to fly off the country's two new aircraft carriers.
"As part of the Strategic Defence and Security Review [SDSR] in 2015, we reaffirmed our commitment to procure 138 F-35 Lightning II aircraft. The first tranche of 48 aircraft will be of the F-35B variant, which will be jointly operated by the Royal Air Force [RAF] and Royal Navy [RN], and capable of operating from both land and the Queen Elizabeth-class aircraft carriers. The decision on the variant of subsequent tranches of Lightning will be taken at the appropriate time," Howe said.
Of the three JSF variants – the conventional take-off and landing (CTOL) F-35A, the short take-off and vertical landing (STOVL) F-35B, and the carrier variant (CV) F-35C – the STOVL F-35B that the UK requires to operate off its 'ski-jump'-equipped
Queen Elizabeth
and
Prince of Wales
carriers, and the F-35C that the US Navy will fly from its catapult-equipped carriers, are the most expensive to procure by about USD10 million per aircraft.
http://www.janes.com/article/72277/uk-to-decide-on-future-f-35-variant-at-appropriate-time